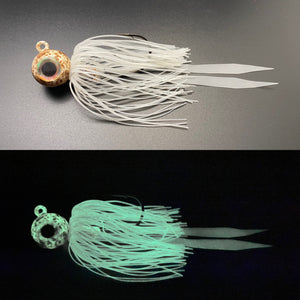 Big Eye Jig - brown/white glow
Sale price Price $6.50 Regular price
Big eye jigs are available in 3/4oz, 1oz, 1.5oz, 2.0oz 2.5oz 3oz, 4oz, 5oz 6oz and 8oz. Our painted ball head jig heads are all powder coated for extra durability then coated with clear coat. For better presentation we feature 3D eyes that give our jigs a life like look.
We use owner 3x and mustad HD hooks depending on size nickel plated hooks in each jig for added durability and rust prevention.
Custom color combinations and hook selections available upon request.